Docs | Synced Blocks / Text Mirroring
planned
Synced blocks enclose any section of text/images/etc. that can then be copied elsewhere and can be edited in multiple locations and it updates everywhere.
For example, if I write out a goal that I want to keep in front of me, I can add it to all relevant docs and task descriptions and if I make changes to it, it'll update everywhere else as well.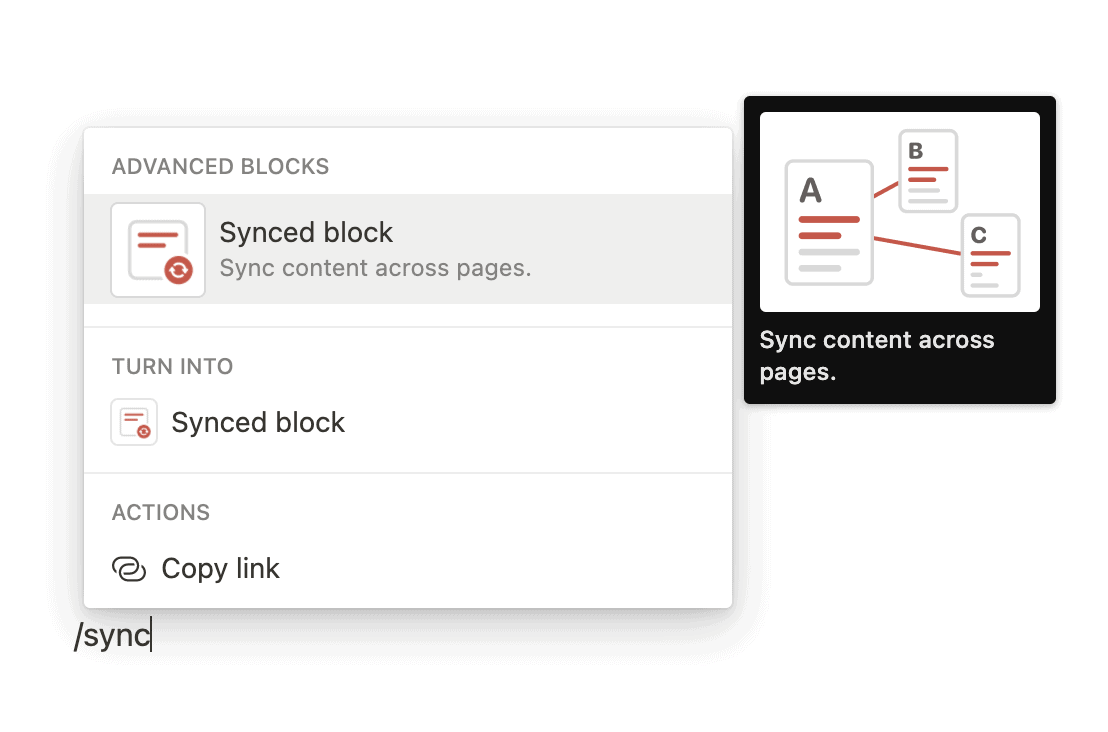 marked this post as
planned
Merged in a post:
Ability to create "synced blocks" in docs
Notion allows you to include a block of text from one document into another, with the text in all locations being updated when edited.
It's great for re-using set pieces text, eg "mission statement" in various company documents, and ensuring it is up to date in all locations.