Display Full Text of Mentioned Tasks Everywhere
closed
marked this post as
closed
marked this post as
planned
Merged in a post:
Show full task title in mentions
There are times when truncating task titles makes sense. But for us at least, it's much more common that we'd want the full task title.
An example I'm working on now is attached. Those tasks are what we're working on, and we wanted a reference list for a client call. Now I have to hover over each one to get the full title, while on the call.
So at the least I'd love some sort of option that lets me show the full task title. But really I'd vote for the opposite — an option to truncate, or only truncate in certain rare situations (super long task titles? only when viewed from the inbox?).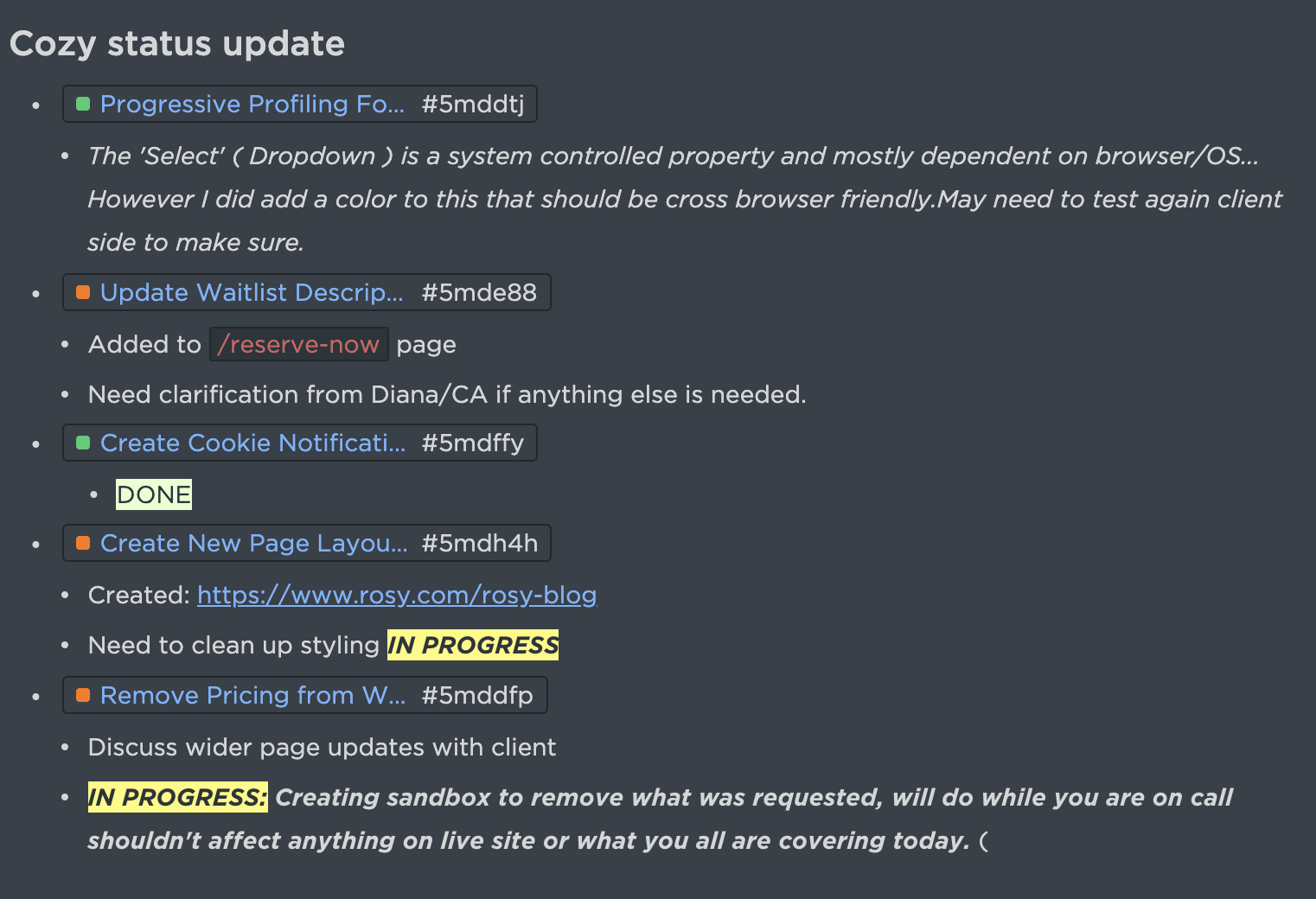 Merged in a post:
Improved display of tasks created/mentioned in Docs
I love being able to create and embed follow up tasks within docs, but I wish I could make the embedded task mentions wider so that they convey the whole task title, or at least most of it. For example, when using ClickUp docs for project meeting notes, I want to turn my list of follow up items at the end into tasks and have those be immediately readable and understandable to collaborators, without them having to hover over the text.
Ideally, I would like to have the due date appear on the embedded task display as well, so that the task mention better captures the "who will do what by when" of project meeting follow up.