Forms stops working
in progress
Merged in a post:
Form unchanged stopped working
We are facing a bug in two of our ClickUp forms. We detected the problem today, although none of the forms have been changed in the past days.
The problem is this: there is a field in the forms so the applicant can include his own name - field of people. However, today, we are unable to edit this field. In other words: if you incorrectly mark your name, the tool is unable to change it. And there is more: if the page is refreshed the rest of the form turns to be completely blank, making it impossible to finish writing.
Normalization only occurs after a few minutes. This is causing a long delay in our deliveries and compromising our work at MindMiners.
I hope you can help us as quickly as possible.
You will find, attached to this message, 4 images that detail the problem and also the links to our forms.
Best regards,
Thiago Marçal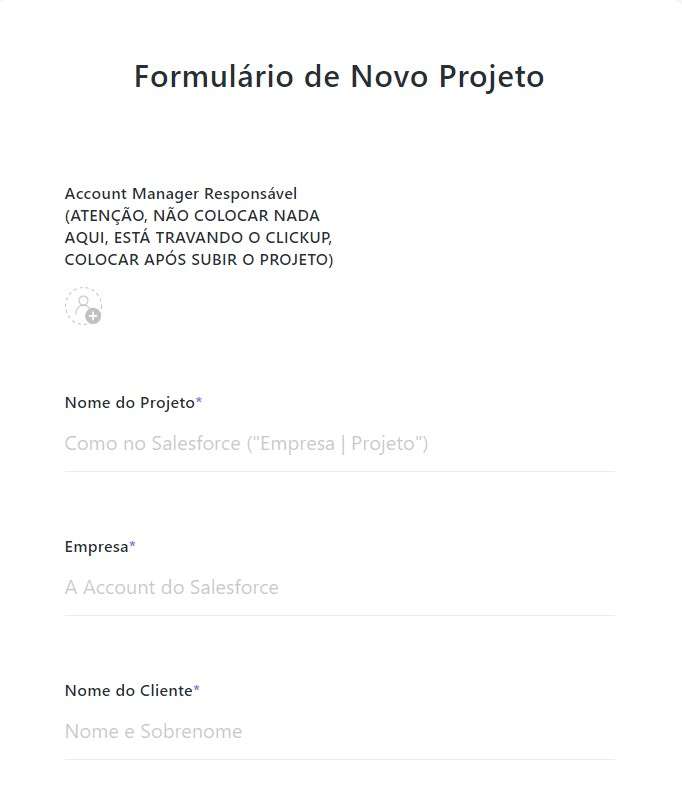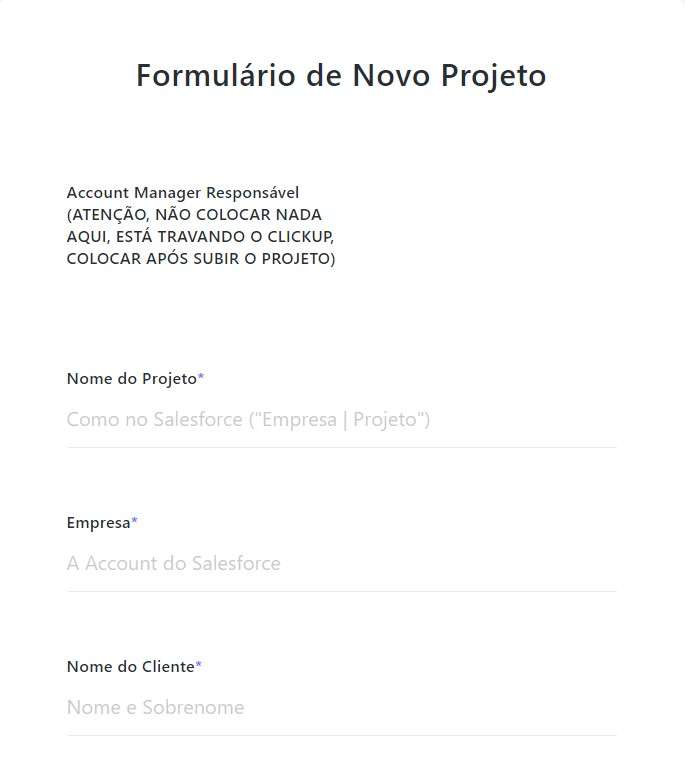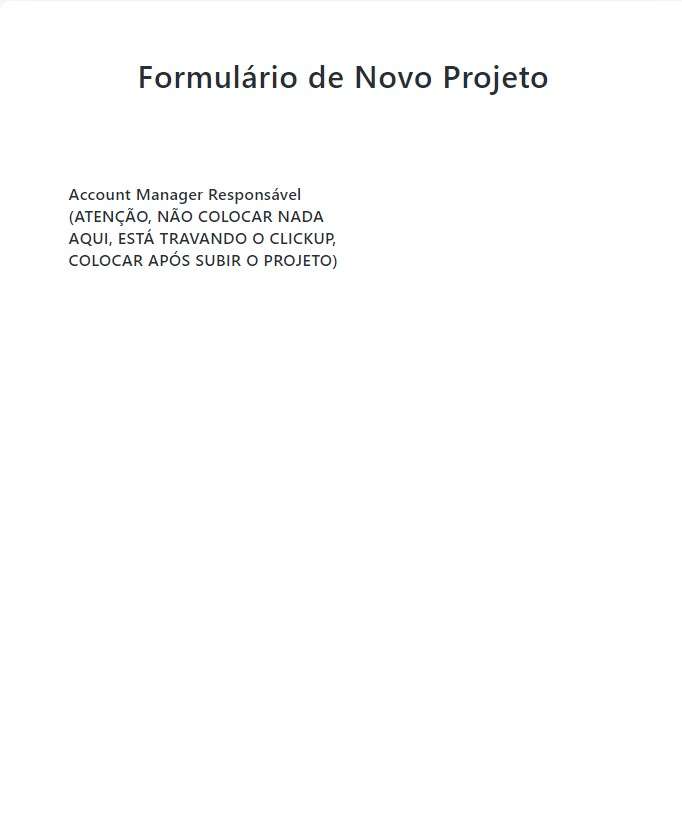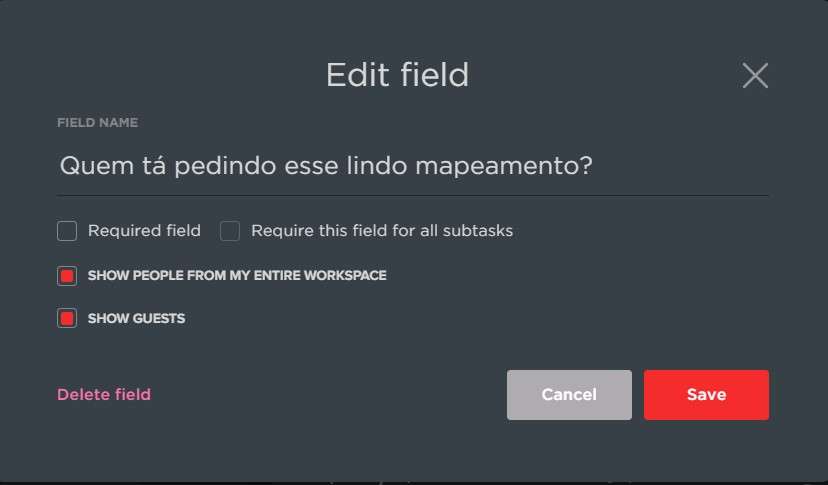 marked this post as
in progress
marked this post as
under review