Excessive notifications for completed tasks
in progress
Each morning, I receive a bunch of desktop notifications for tasks that are completed. I think it is coming from the app, based on the appearance, but I'm getting 3 notifications for this particular task, and a bunch for other tasks. The notifications area in the app (or has real notifications in it).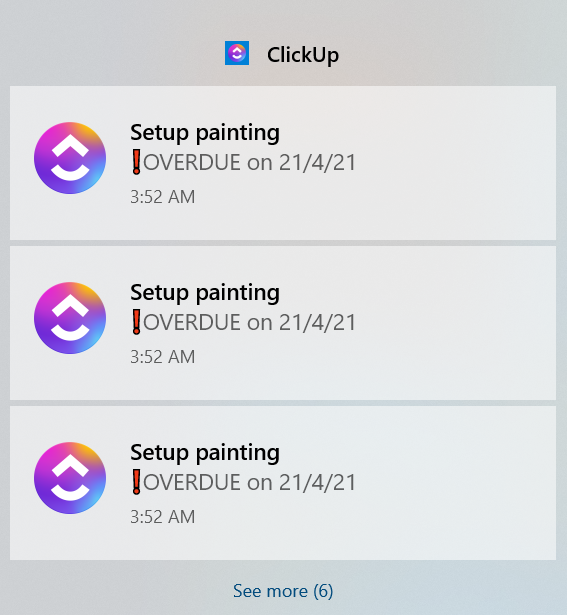 marked this post as
in progress
Merged in a post:
Completed Tasks Reappearing
I have come across 2 separate instances whereas I have completed tasks and they have reappeared and tagged as overdue a few days later. It was brought to my attention when I finished work on Friday and come Sunday I get my daily email for tasks Due and they were there, sure enough I logged into my account and indeed they have reappeared.
marked this post as
in progress