Date picker off by one day
complete
When selecting a due date, the date in the calendar is off by one day. I manually selected the first Monday in January (which is January 3) but it's setting the due date to Sunday, January 2. The selections on the left are correct though. Using Chrome browser on MacBook.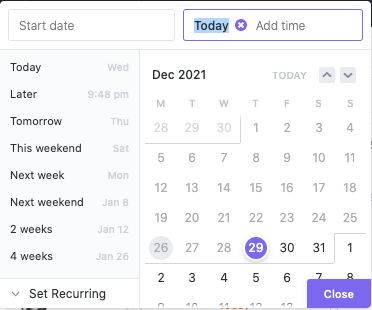 marked this post as
complete
marked this post as
complete
Merged in a post:
Small Calendar in task view shows wrong date of week.
See attached - When I set my desktop app to start on Monday, only the week moves with the setting but not the date! Now all Saturdays become Sundays in this small calendar, but saturdays stays saturdays on calendar view ! Very confusing Please fix this asap!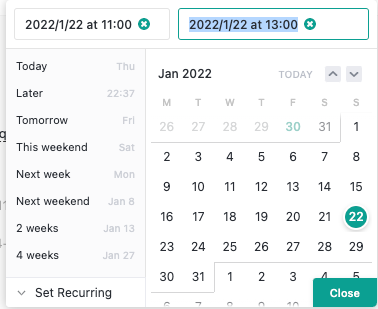 marked this post as
in progress