417 connection error
complete
I'm getting this message everytime I try to do pretty much anything in ClickUp.
There is nothing wrong with my internet connection, I've had this now for a few weeks and tasks that I 100% know were there 2 days ago, I can no longer find.
I was about to do a huge migration and use ClickUp for everything in my business but I'm nervous to now with this unreliability. I'm in Google Chrome and have the paid business ClickUp version and there is only me, I'm a sole trader.
Please advise, thanks.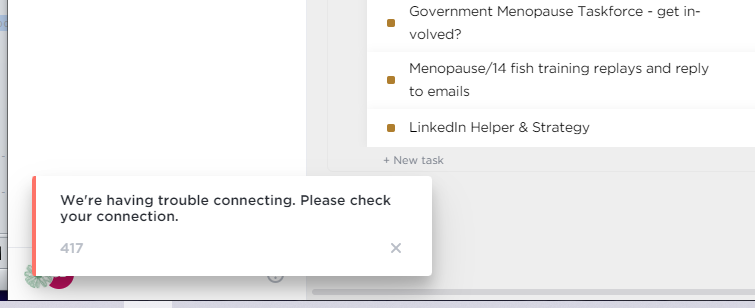 marked this post as
in progress
marked this post as
complete
marked this post as
in progress